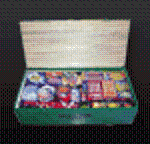 A kit or package has a variety of fireworks designed for a great show - and they're priced for every budget.
Not sure what to get? Buy a kit and add a cake that fits your budget and you'll have a great show!
And you can always select some other fireworks to add to your kit.
Safety
Read the instructions on each firework carefully to determine how to use it. Or look up each category on our web site.